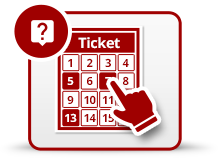 Simply select your own six numbers or try the quick-pick option to make a random selection.
You can have as many entries as you like. Select the green 'Continue' button in the right hand corner when you have finished. You will then see a summary of what you are buying and to complete your purchase, click 'Purchase Now'.
Once the draw has taken place, check the Polish Lotto results page to see if you have won!