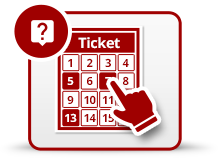 Choose your own six main numbers or use the quick-pick option to make a random selection.
When you are happy with your entries, click the green 'Continue' button. If you are logged-in to your account, you will then see a summary of what you are buying and to complete your purchase, select 'Purchase Now'.
After the draw, check the Irish Lotto Results to see if you have won a prize.